As part of the FTTH Europe Council's Gimme Fibre Day initiative, celebrated in Nov, 4th Outvise organized an exclusive live webinar devoted to Germany's fibre deployment landscape and future.
The top Telecom business & engineering experts, Michael Scholz and Ulrich Kramer were guiding us through the session together with Outvise's co-founder and engineer Pau Cerdà.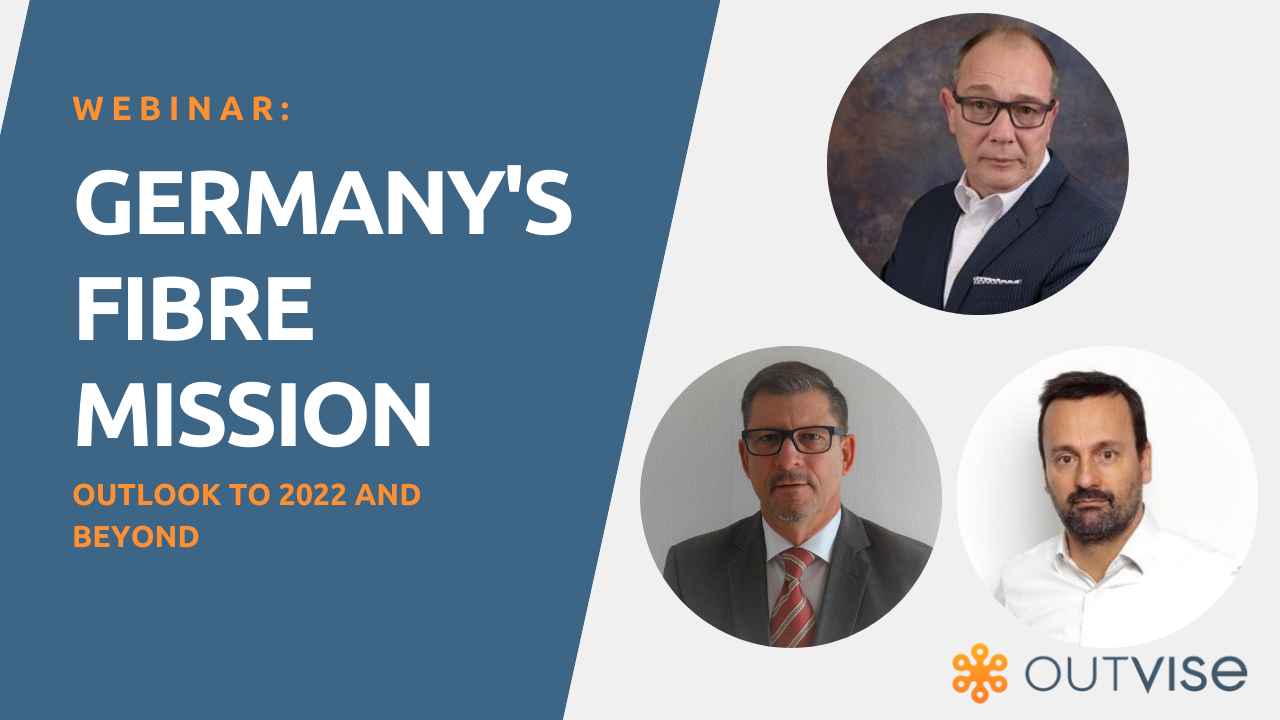 The live event was attended by more than 170 participants, professionals in the Fibre and Network industries. We had a great chance to find out about the challenges, solutions and best practices for FTTH rollout followed by an amazing session of Q&As.
Watch the full recording of the "Germany's fibre mission: outlook to 2022 and beyond" webinar and get updated with the latest fibre news: