Keeping pace with rapid network expansion
AFR-IX telecom is an up-and-coming operator that delivers Data, MPLS, SDN, and advanced Managed Solutions to International Carriers, Enterprises and local operators in Africa. The licensed operator that counts with the most reliable Metro Ethernet Pan African Network, headquartered in Barcelona, Spain, has been experiencing rapid growth, recently investing over $6 million in new infrastructure to build an advanced Cisco-based network and extending their coverage across Africa, Europe, and the Americas. With fiber cables spanning continents and oceans, AFR-IX has points of presence (POP) in over 50 countries, and they have no plans of slowing down.
To keep pace with their expansion, AFR-IX began the search for a modern, centralized inventory solution that would grow with them and serve as their network's single source of truth. An upgrade from their previous open-source system would ensure all inventory and network data scattered across their multi-domain, multi-vendor systems, and various spreadsheets, which included historical data dating back almost a decade, could be effectively consolidated and correlated.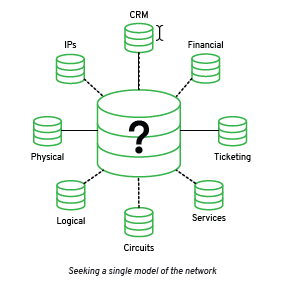 AFR-IX's accelerated organic growth, coupled with several mergers and acquisitions over the years, has come at the cost of a steady collection of data warehouses covering many networks and geographies – a common by-product experienced by fast-growing operators whose network growth outpaces the capabilities of their original OSS/BSS architecture.