as the insurance sector journeys deeper into the digital realm, there's a growing need for specialised experts to tackle new challenges and implement new technologies. With many skilled consultants choosing the freelance route, insurance companies worldwide are harnessing the benefits of freelance insurance consulting as an alternative to the large consulting firms of yesteryear.
New customer demands are reshaping the future of the insurance industry. During this period of accelerated change, insurance companies must remain at the cutting edge – and that's precisely where freelance insurance consulting makes its most significant impact. Through a cost-effective, flexible, and agile approach, freelance professionals are invaluable in helping organisations navigate new digital landscapes. 
What is insurance business consulting?
First, some definitions. The insurance consulting practice encompasses specialised guidance to assist companies across various professional areas, such as:
Risk management
Claims processing
Marketing
Compliance
Research and analysis
Underwriting
Consultants help organisations enhance their business operations, stay competitive, and adapt to the evolving industry landscape with the help of an external, highly specialised view. As such, consultants can analyse existing processes, identify gaps and inefficiencies, and provide tailored solutions that cater to a company's particular needs. 
The benefits of freelance insurance consulting 
Traditionally, insurance companies have relied on big-name consulting firms to support their transformation initiatives. Naturally, these large operations come with a wealth of insider knowledge with a reputation you can rely on. However, this comes with a price tag to match.
However, the boom in freelancing over the past few years has paved the way for a more cost-effective and agile alternative, without compromising on expertise. But what are the key benefits of hiring freelancers versus going through a tried-and-tested consulting firm? 
Cost-effectiveness 
Freelancers have lower overhead costs than firms, and thus, they're cheaper to hire. Although most freelance consultants are still vetted by a third party (such as a recruitment agency or freelancing network), this personalised approach foregoes traditional business structures, saving all parties valuable time and money. When insurance companies choose the freelance route, they can deploy freelancers on a project-by-project basis, providing greater control over budgets and resource allocation. 
Greater flexibility
Freelancers are readily available, and because specialised networks go through the process of interviewing and vetting these specialists, companies can find the help they need at any moment's notice. 
With the flexibility of a freelancer, insurance companies can respond far more quickly to meet market conditions and customer demands and tackle last-minute projects as needed. Moreover, freelance consultants can work remotely, eliminating the need for extra office space and company resources.
Highly specialised expertise
Freelance insurance consulting brings a wealth of experience and knowledge in specific niches, allowing insurance companies to tap into particular skills tailored to their unique requirements. Recruitment agencies are the premier destination for accessing these skilled labour pools and assembling the most effective team for any project or client, regardless of size.
Why insurance companies need consultancy now more than ever
In the past, the insurance industry may have been perceived as a relatively static field, dominated by classic business models. However, rapid technological progress has significantly disrupted this perception, bringing the need for rapid adaptation and innovation in its wake. Insurance companies are not just dealing with digital disruption; they are also grappling with regulatory changes, shifting customer expectations, and an urgent need to align their operations with sustainability goals. 
In the face of these challenges, how does insurance consulting work? In essence, through expertise and broad-ranging experience. Insurance consultants offer the expertise, insights, and objectivity needed to navigate change effectively. Freelance insurance consulting brings a fresh perspective to the table. Freelancers can provide strategic guidance, help identify potential opportunities, and devise practical solutions to any challenges at hand.
The changing landscape of the insurance industry
The insurance industry has traditionally been viewed as a stable sector, slow to change and resilient in the face of disruption. However, this perception has been shattered with the advent of digital technology. In today's world, insurance companies are expected to be at the forefront of innovation, transforming their processes and services to meet the demands of the digital age.
Insurers face evolving customer expectations, regulatory changes, and a pressing need to align their operations with environmental, social, and governance (ESG) goals. In this complex scenario, the role of insurance consulting becomes crucial. Freelancers bring expertise, objectivity, and flexibility, enabling insurance companies to navigate the changing terrains and adapt as needed.
Artificial intelligence (AI) and machine learning (ML)
Insurance companies worldwide are leveraging AI and ML technology to automate processes, improve decision-making, and enhance customer service. AI can automate routine tasks such as claim processing, underwriting, and customer service, reducing operational costs and improving efficiency. Machine learning, a subset of AI, can predict patterns and make decisions based on large data sets, helping in fraud detection and risk assessment. With the rise of these powerful tools, hiring specialised consultants can help insurance companies reassess their processes and improve operations.
Predictive analytics and blockchain technology
It's no secret the insurance industry generates vast amounts of data. Big data technologies help companies collect, store, and analyse this data to gain insights into customer behaviour, risk assessment, and market trends. Predictive analytics, powered by machine learning algorithms, allows insurers to forecast future events and trends, aiding in strategic decision-making.
Similarly, blockchain technology is revolutionising the insurance industry by providing a secure and transparent way to record transactions. Blockchain can be used in claim verification, fraud detection, and risk management, reducing the scope of errors and fraud. With the insurance industry becoming increasingly digital, cybersecurity has become a key concern for stakeholders and customers alike. When insurance companies collaborate with skilled consultants, they can better protect sensitive data and maintain customer trust.
These are but two of the key technologies that are transforming how the insurance industry operates. To illustrate how big players are leveraging freelance consulting in order to ride the wave of technological change, here are a couple of case studies.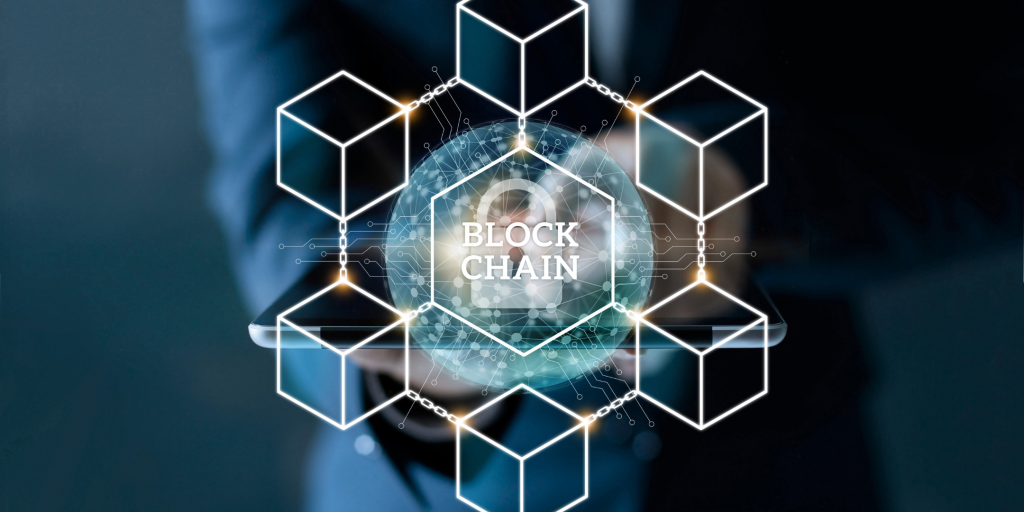 Case study: Global automation for insurance marketing 
Allianz, a leading global insurance company, sought to automate and overhaul its global marketing campaigns. However, securing the expertise required for such a project posed a challenge. This is where Outvise came into play. Our task? To recruit and deliver two highly specialised consultants: a digital marketing expert and a database management expert, capable of working remotely to fulfil Allianz's needs, all within a set budget.
The method
With a clear goal, our team engaged in an efficient and rigorous insurance consulting recruitment process. The process was designed to ensure the selection of the best candidates with the required skills and who could deliver effectively on the project. Outvise put potential candidates through a stringent vetting process, ensuring only the most qualified candidates were considered. This included a comprehensive review of their professional qualifications, experience, and proven results in their respective fields. We also leveraged our global network to recruit the best talent, regardless of location.
Summary of approach:
Identify the specialised consultancy needs of the client.
Engage in a stringent screening process to locate the best candidates.
Assist with onboarding the selected consultants.
The results
We successfully hired a digital marketing expert based in France and a database management expert based in Portugal, who reported remotely to Allianz's office in Munich for a total cost of €120,000. These professionals delivered on Allianz's goals with agility and expert insight for a fraction of the cost of a big consulting firm.
Summary of achievements:
Successfully hired top-notch industry experts to overhaul marketing processes.
Stayed within the client's budgeting needs.
Global collaboration showcased the successful implementation of a remote working model.
Case study: Digitization and policy management 
National Nederlanden embarked on a project to revamp its policy management process and digitise its loss management operations. However, finding specialised professionals to help undertake this project posed a challenge. National Nederlanden required two experts, a home insurance consultant and a life insurance policy expert, who were fluent in Spanish and could integrate quickly into their Spain office. 
The method
We employed a strategic and efficient recruitment approach to meet National Nederlanden's specific needs. We first sought to understand the exact requirements and the project context. This included the specialised skill sets needed: home and life policy expertise, and Spanish fluency to collaborate with NN's Spain-based office. As such, we used our wide-reaching network to look for suitable talent globally, ensuring that geographical limitations did not impact the quality of talent sourced.
Summary of approach:
Identify the project-based needs of NN to digitise their insurance processes.
Review a global talent pool that meets the client's stringent requirements.
Screen and interview candidates.
Consider the client's budget and regional needs.
We were keen on maintaining the balance between quality and cost, as the process aimed at sourcing the best talent within the client's budget.
The results 
Our strategic and efficient recruitment approach resulted in a significant win. We managed to place two highly specialised consultants, one based in Spain and the other in Argentina, both fluent in Spanish and capable of integrating quickly into National Nederlanden's Spain office within the project's budget of €50,000.
Summary of achievements:
Quality talent acquisition. 
Budget compliance.
International collaboration.
Streamlined recruitment process.
Time and cost efficiency.
Case study: Transforming the customer UX experience
Ergo is one of the major insurance groups in Germany and 30 other countries worldwide. The company offers a comprehensive range of insurance products, alongside pensions and other financial services, commanding €19 billion in premiums every year.
Considering the size of the market, they wanted to improve their customers' experience at their digital touchpoints. To achieve this, they needed to overhaul their entire client-facing web interface. Outvise was enlisted with the task of finding the person for the job.
The method
Ergo specified they needed an insurance consultant with specific experience in "self-service" digital products. This consultant would review the current product and create a proposal for its improvement, with a focus on how the interface could be better deployed to up and cross-sell products.
The breadth of the Outvise network meant that we had the resources to identify an individual with this specific skill set. By deploying intelligent project-matching tools followed by a rigorous selection process, we were confident we could find the right person for the job in record time.
Summary of approach:
Analyse the specific needs of the project.
Create a detailed project brief to ensure the expert's experience matches the requirements.
Close vetting to ensure the expert fits the bill.
The results 
The result was simple: Outvise provided an expert with ideal experience. This expert was a native German speaker available to work on the project for a full year term, at a total cost of €195,000. Not only did the client get all the expertise they needed, but they also got it in a cinch.
Summary of achievements:
Expert with specific expertise sourced. 
Matched to market and company culture.
Availability to work on-site for a year.
Candidate delivered in record time.
Freelance insurance consultants offer the efficient solution 
The insurance industry is ever-evolving and companies must adapt to new technologies and work styles to stay competitive. By collaborating with a freelance insurance consultant, companies and organisations can tap into cost-effective solutions and flexible working arrangements. Most importantly, specialised consultants bring unique knowledge, skills, and talent that can give companies an upper hand as the global industry adapts to new trends.
Specialised freelancing networks, like Outvise, are a valuable resource to help connect insurance companies with the best talent while ensuring a smooth, efficient working relationship. As the landscape of insurance business consulting continues to change, the advantages of working with freelancers will only grow – making them an indispensable part of the modern insurance ecosystem.